OCA Awards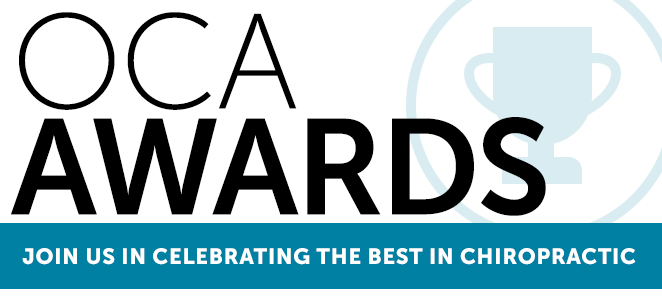 Celebrating excellence in the Ontario chiropractic profession, the OCA Awards bestow prestigious recognition on chiropractors and professionals who deliver exceptional health care, inspire and lead the profession forward.
Nominating a chiropractor for an award means sharing the story of incredible professional achievements, as well as the evolution of chiropractic, across the province. Anyone can submit a nomination, such as a health team member or patient with an interest in the chiropractic profession.
Award recipients will be presented and recognized at the annual OCA Awards Gala on Saturday, December 8, 2018 at the Metro Toronto Convention Center. This elegant evening celebrates the achievements of leaders in chiropractic with a dinner and a night of entertainment.
The OCA is committed to ensuring that award recipients reflect the breadth and depth of the OCA's membership and professional community.
To learn more about the 2018 Awards Categories click here