AGM 2019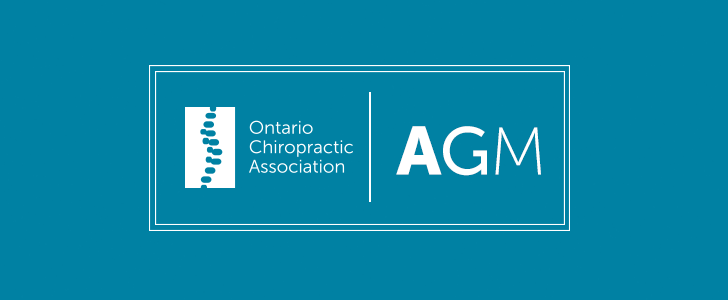 ---
Pursuant to the Bylaws of the Association, notice is hereby given that the 2019 Annual General Meeting (AGM) of the membership of the Ontario Chiropractic Association will be held at the Sheraton Centre Toronto (Provincial North Ballroom), 123 Queen St. W., in Toronto on Saturday, December 7, 2019 at 1:00 p.m. 
Agenda:
A Report from the Chair
Audited Financial Statements for financial year end July 31, 2019
Election of three members to the Ontario Chiropractic Association Board of Directors
Appointment of Auditors; Directors to fix Auditor's Remuneration
A complimentary luncheon will be served at 12 pm for AGM attendees. To register to attend, please fill out this online form. Registration is only open to OCA members in good standing.
All OCA members are urged to attend the AGM. If you are unable to attend in person, you may complete and return your 2019 Proxy to the OCA office no later than 5:00 p.m. on Friday, December 6, 2019.
AGM Documents:
Please log in to view and access the AGM items below.