AGM 2018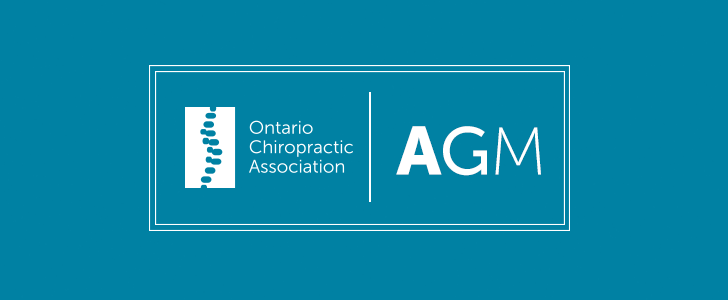 ---
Pursuant to the Bylaws of the Association, notice is hereby given that the 2018 Annual General and Special Meeting (AGM) of the membership of the Ontario Chiropractic Association will be held at the Delta Toronto, 75 Lower Simcoe St., Soco A Ballroom, in Toronto on Saturday, December 8, 2018 at 3:00 PM. 
The agenda will include:

 

A Report from the Chair

 

Audited Financial Statements for financial year end July 31, 2018

 

Election of five members to the Ontario Chiropractic Association Board of Directors

 

Confirmation

 

of By-Laws in accordance with the Canada Not For Profit Corporations Act
Appointment of Auditors; Directors to fix Auditor's Remuneration
Any other business that may properly come before the meeting
All OCA members are urged to attend the AGM. If you are unable to attend in person, you may complete and return your Proxy to the OCA office no later than 5:00 PM. on Friday, December 7, 2018.
Please log in to view the 2017 Financial Statements.
---